The Par Excellence collection at Lison de Caunes' workshop in Paris
Exhibition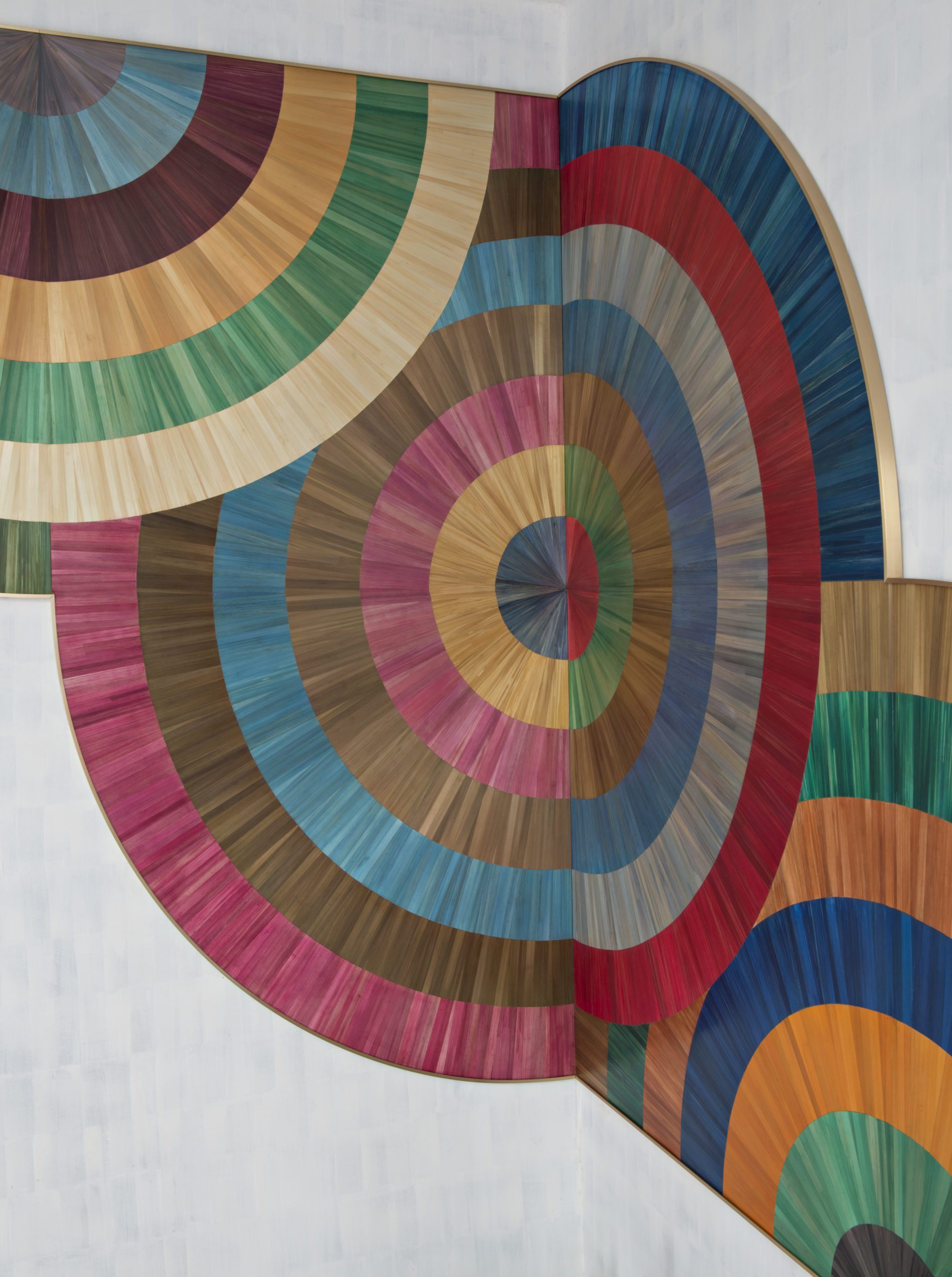 After more than two years of work, all the artisans of our collective have gathered their know-how at Lison de Caunes' workshop, in the 6th arrondissement of Paris. We are very happy to present you this magnificent scenography imagined by the designer Constant Clesse, and presenting the creations of our nine crafthouses.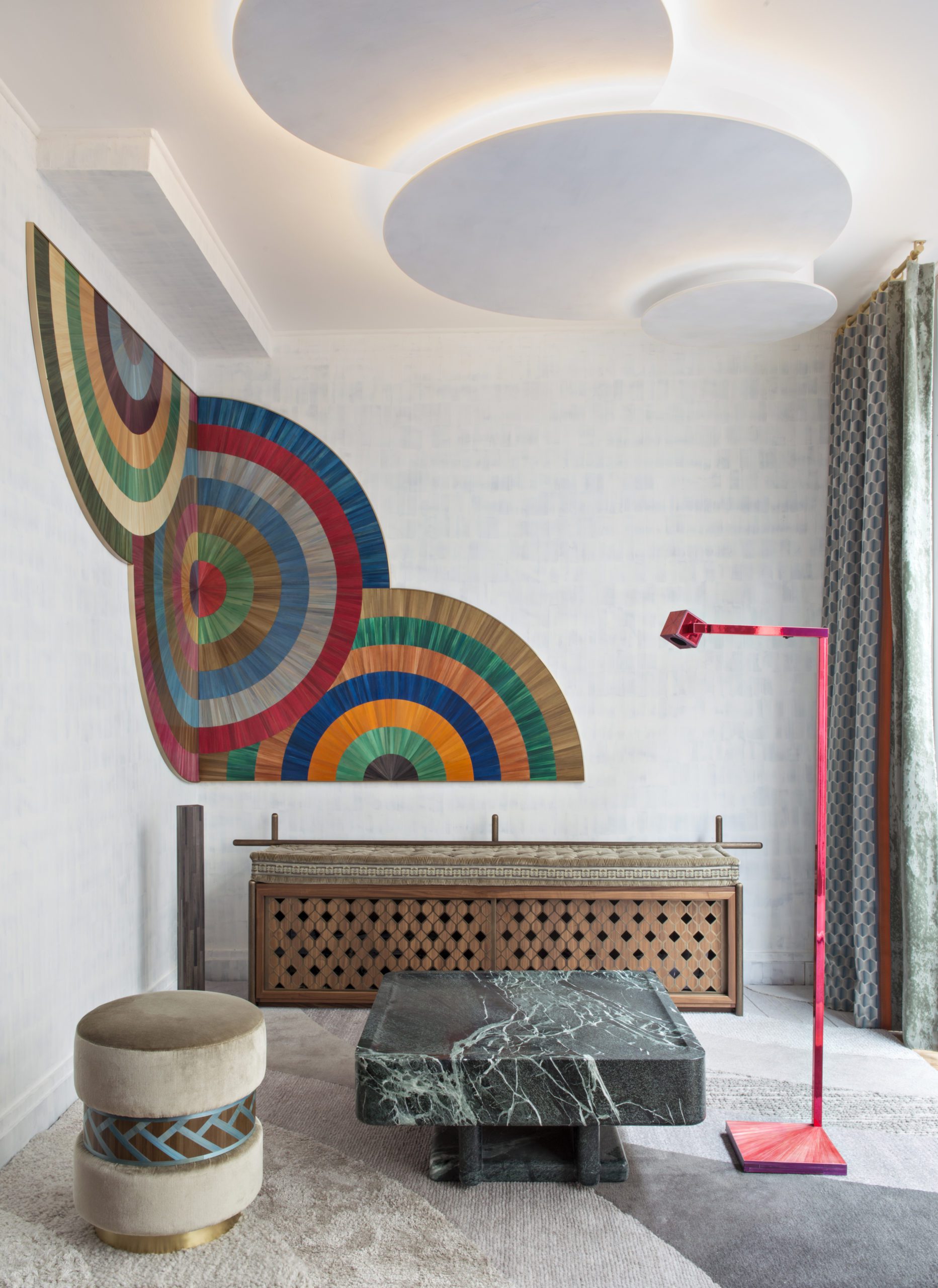 Created around a superb straw marquetry panel, made by Lison de Caunes and inspired by Frank Stella, you will be able to admire this scenography as you pass by 20 rue Mayet in Paris.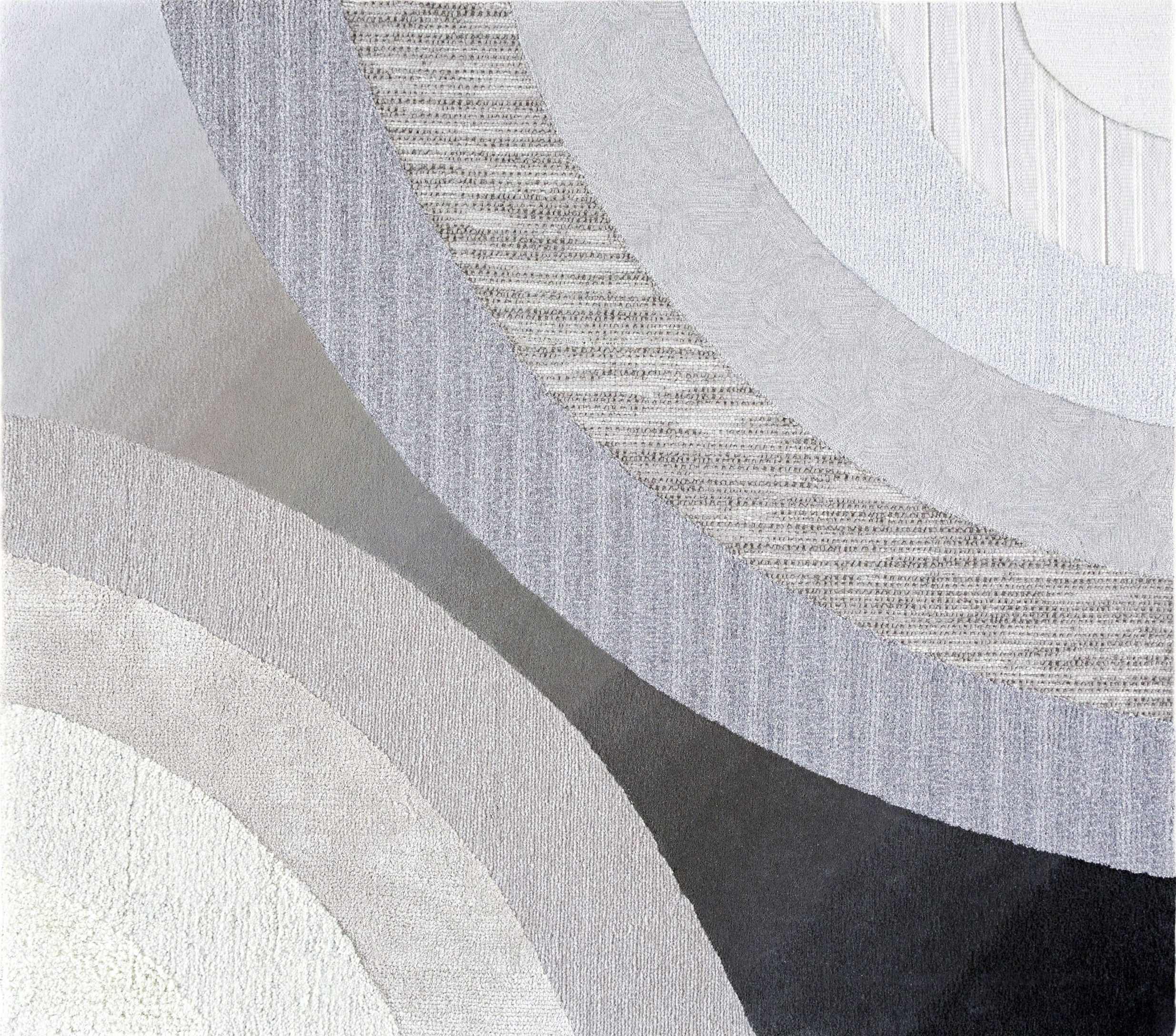 The remarkable carpet "Fragments" co-created by the Manufacture de Tapis de Bourgogne, Lison de Caunes and Constant Clesse, produced by the Manufacture, adorns the space and illustrates all of our partner's techniques: from hand-woven and hand-tufted to velvet, looped, and flat-woven, this carpet is made of wool, Berber wool, silk, bamboo, lurex and linen.
In the center, an imposing green marble coffee table crafted by Ateliers Saint-Jacques and designed by Constant Clesse matches the two fabrics Tartaruga color Lapis and velvet oxidation color Lichen by Declercq Passementiers, chosen for the double-sided curtain fabricated by Ateliers Jouffre. A custom braid and two tiebacks from the Utopia collection, subtly chosen and made by Declercq, embellish these curtains.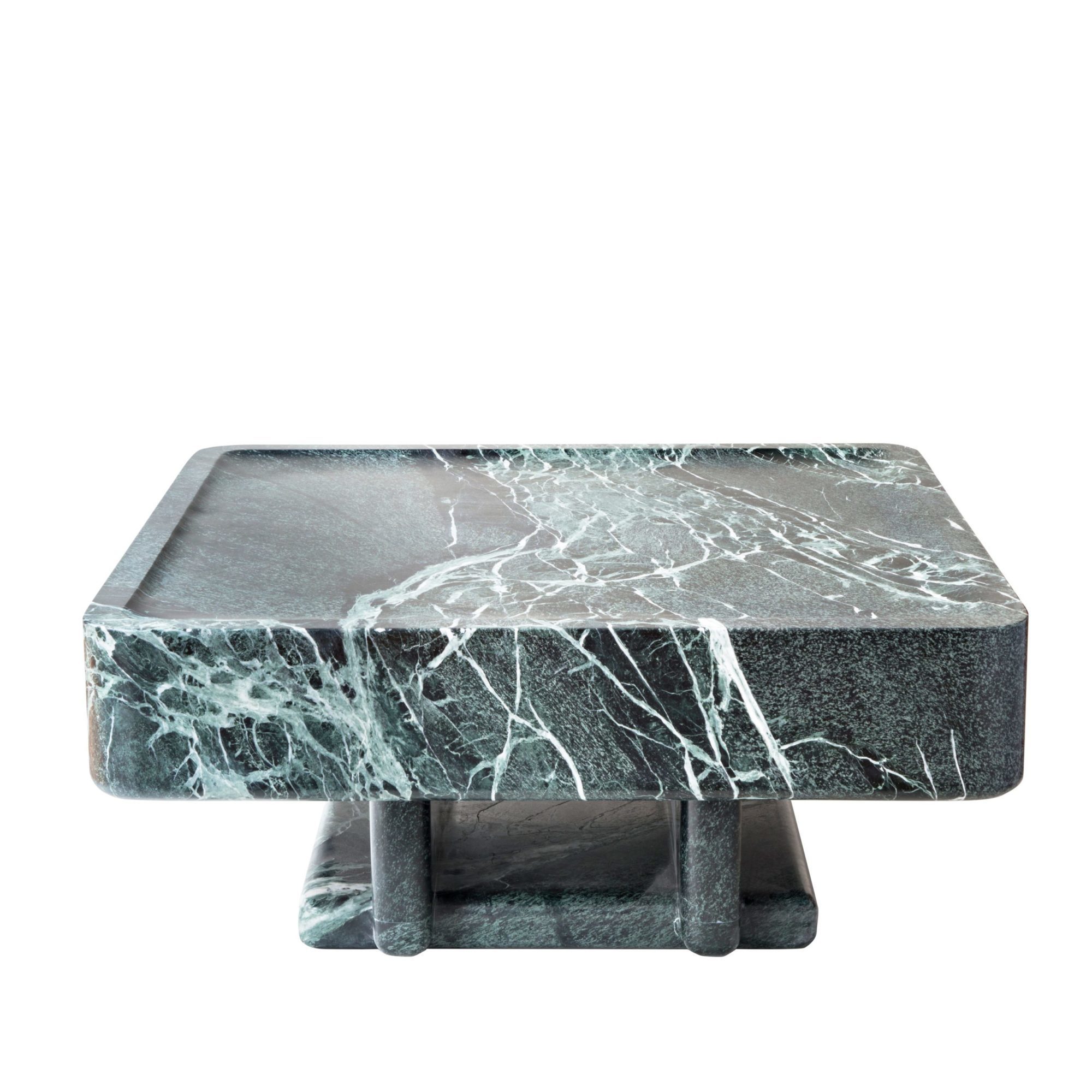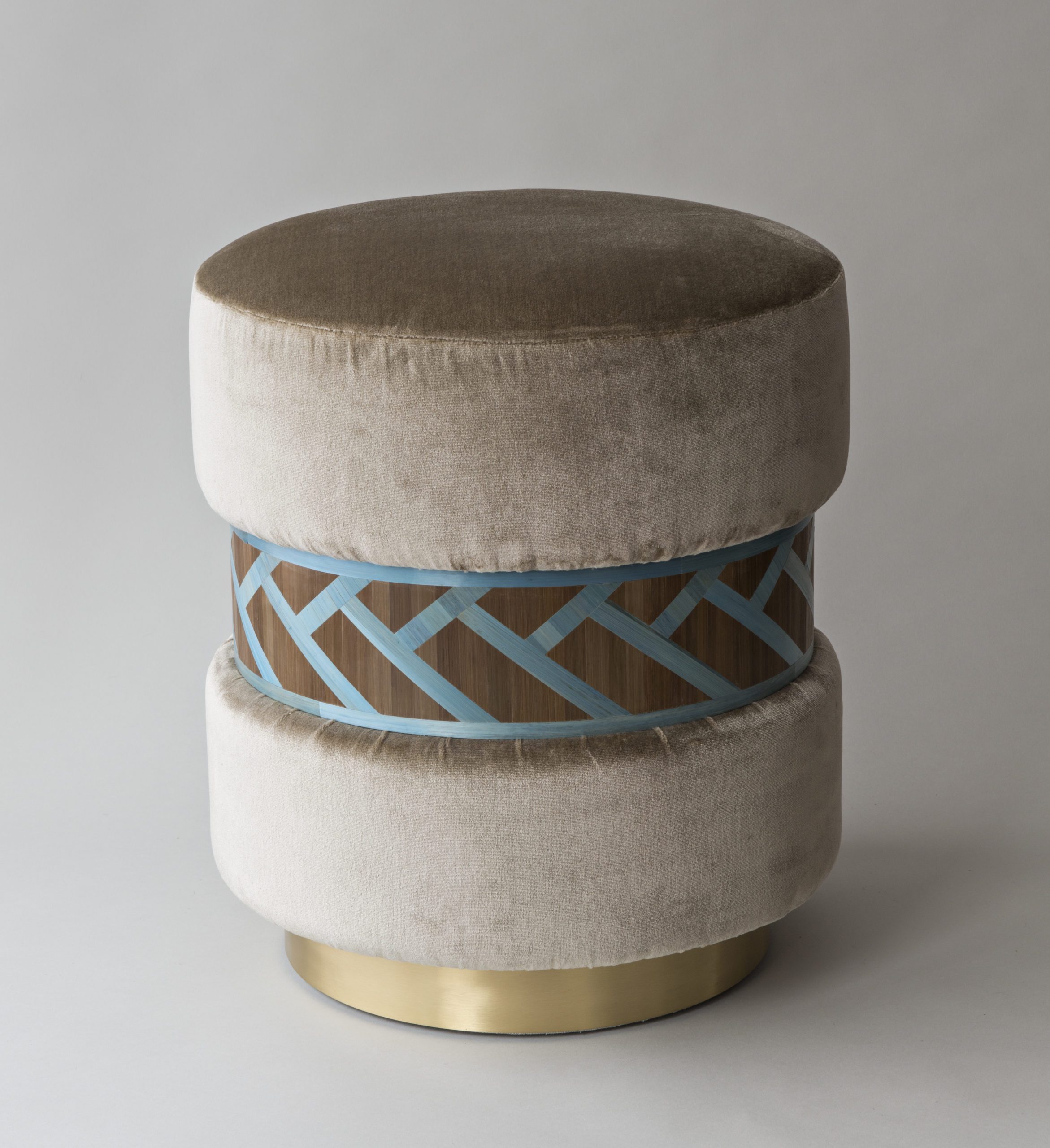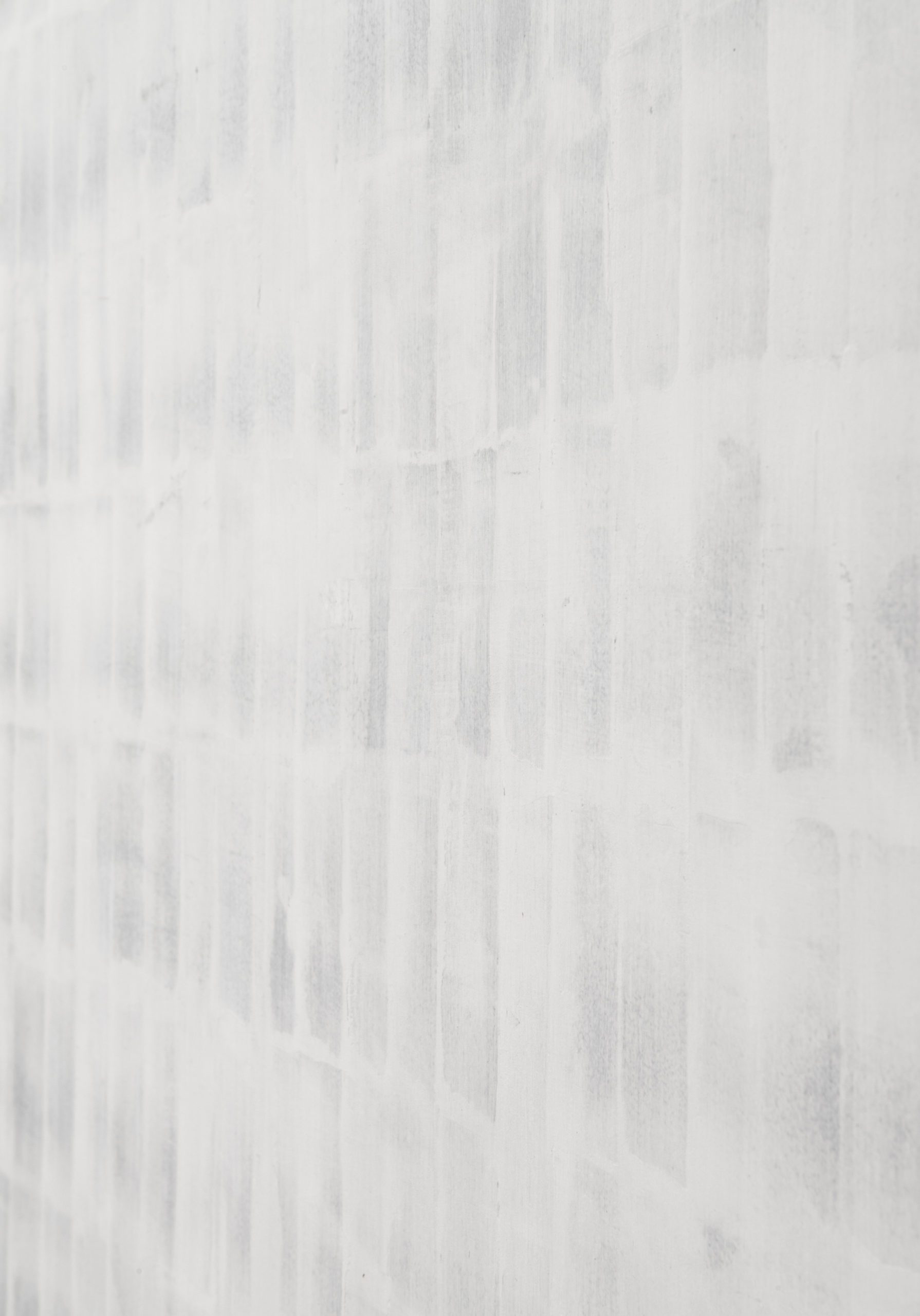 Atelier de Ricou created a material on the walls by assembling gypsum and painting with a spatula.
A beautiful ottoman incorporating a straw marquetry ring and a brass base by Ateliers Saint-Jacques, covered with a velvet Declercq Passementiers' fabric, was also made by Ateliers Jouffre.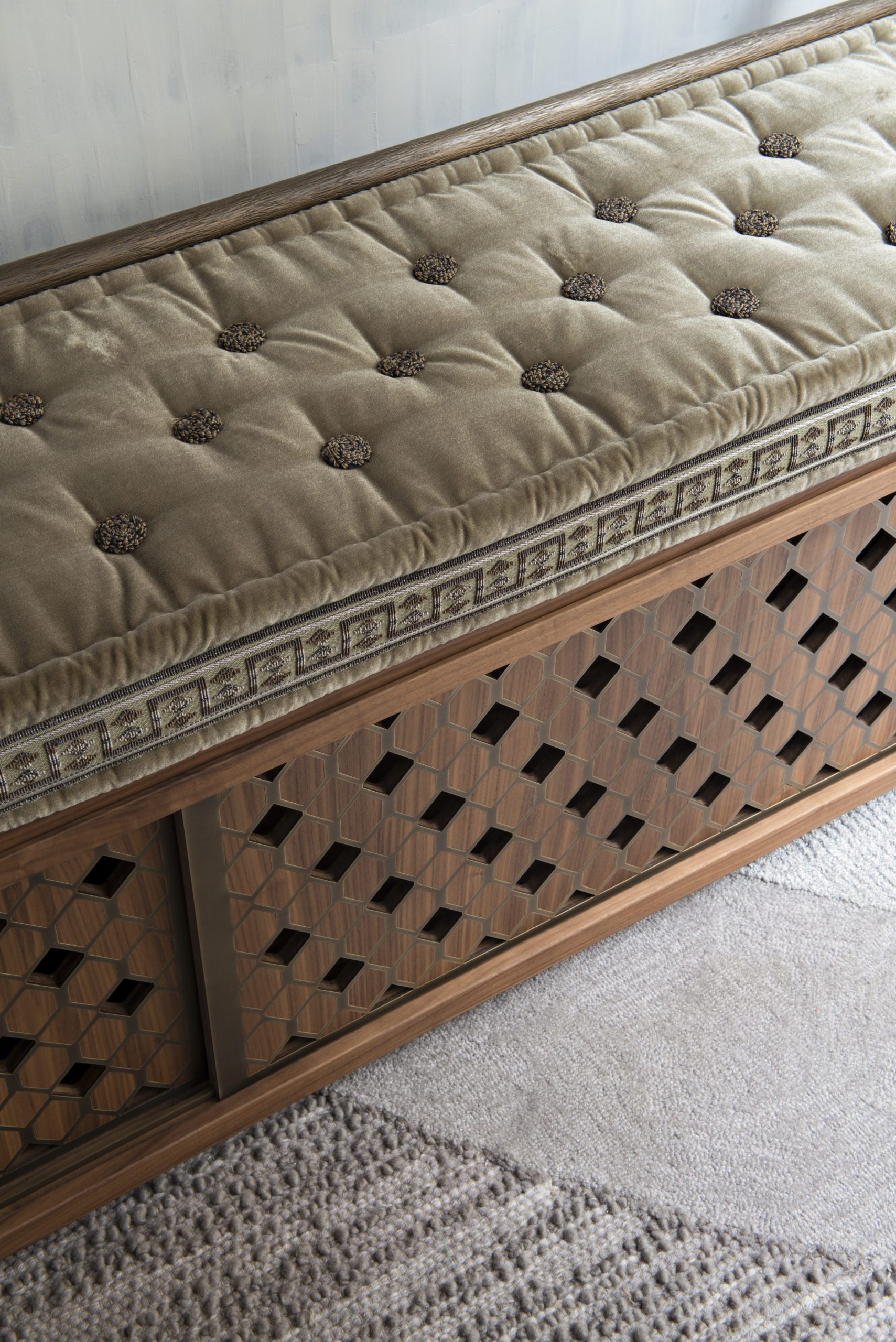 Ateliers Saint-Jacques and Constant Clesse also designed a bench in walnut and patinated bronze. This creation is characterized by sliding doors in brass and wood marquetry, whose textured effects form a unique Arabic latticework. The cushion of the bench has been covered with a taupe silk Tout Doux velvet. This last piece is enhanced by custom made bouffettes and a braid lap from the Tsarina collection by Declercq Passementiers.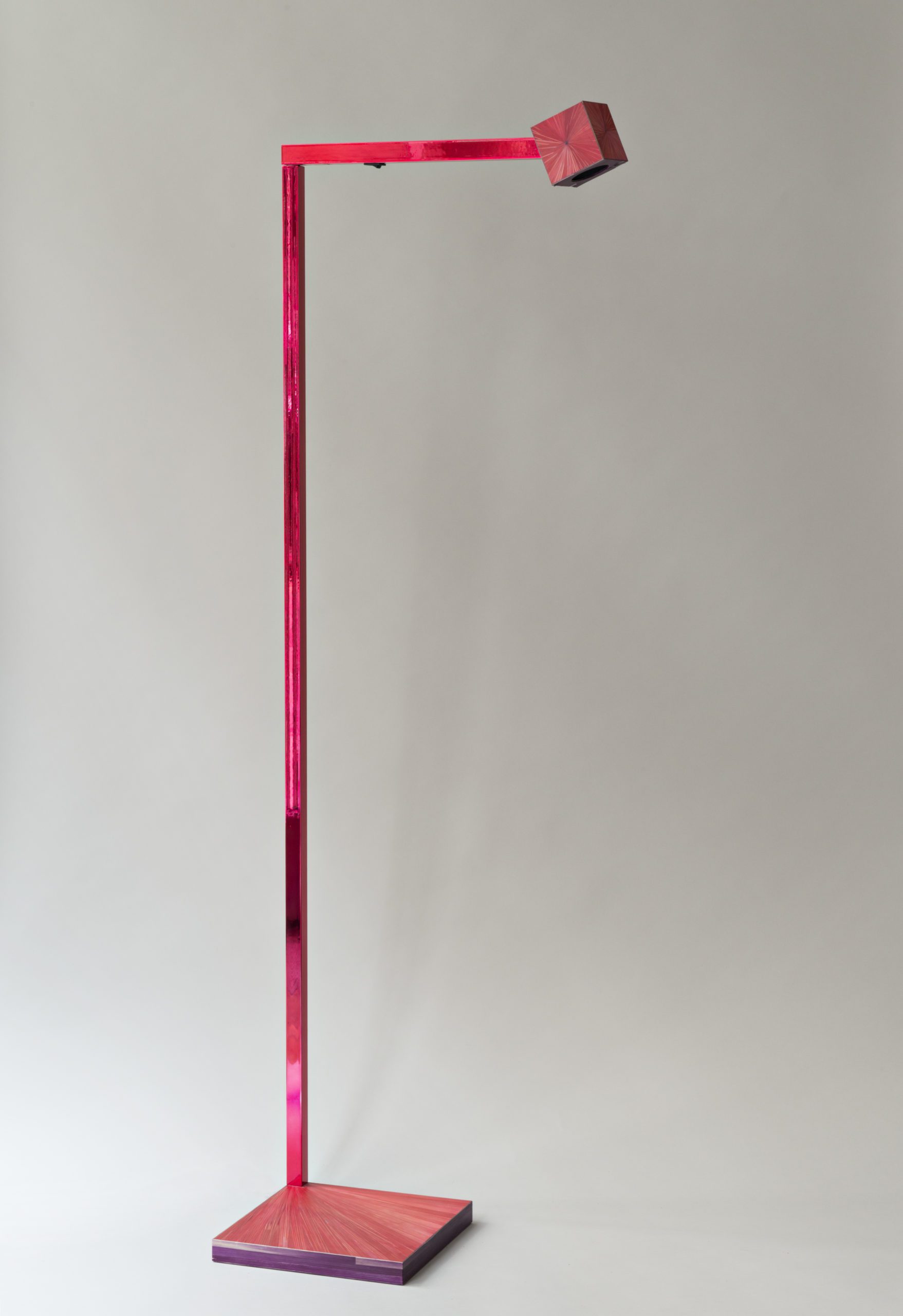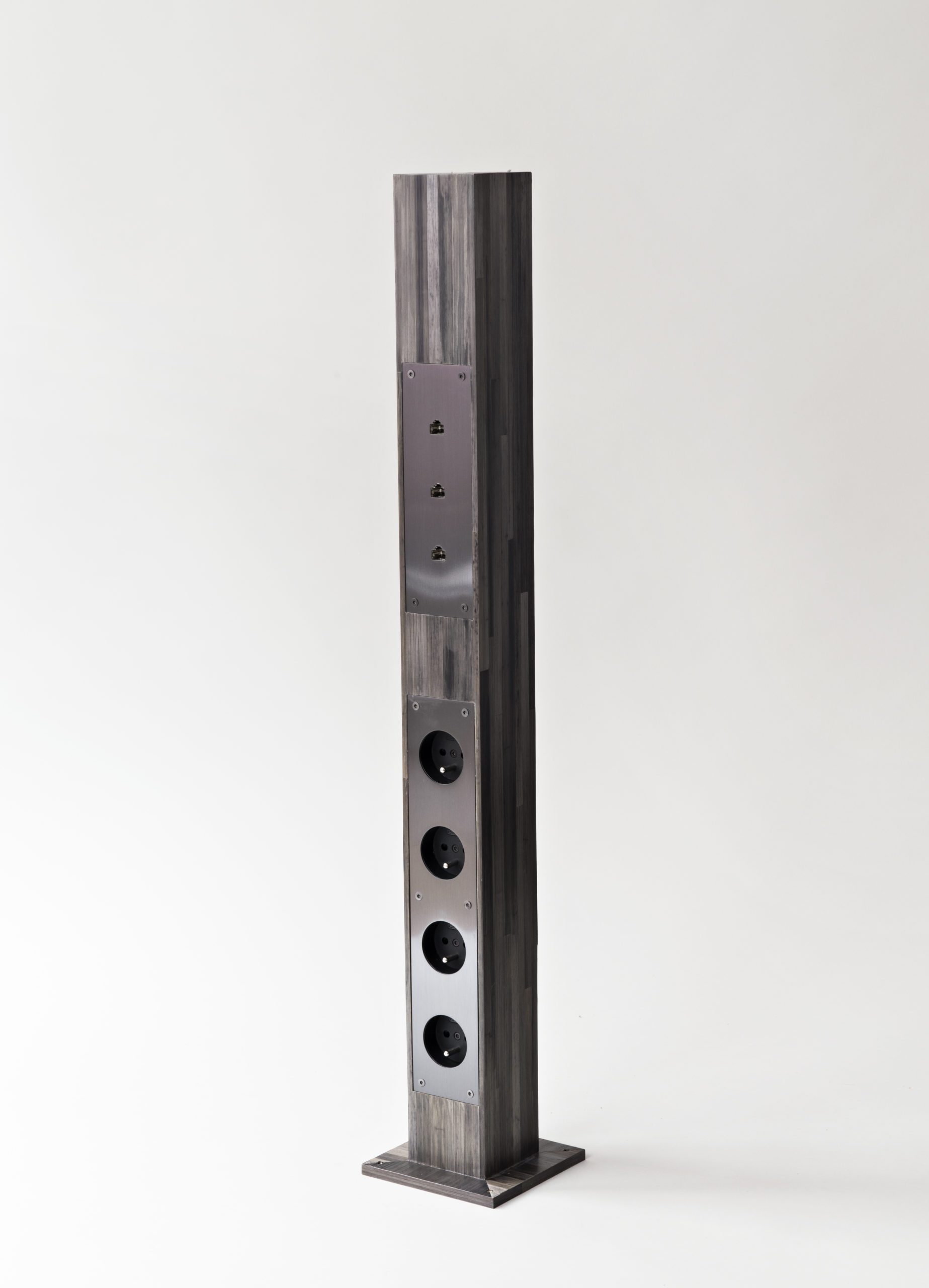 Maison Meljac, specialized in electrical hardware, has created the Totem, a brass power strip covered with straw marquetry from Ateliers Lison de Caunes, and switches from the Damier collection.
As for Ozone, specializing in exceptional lighting, a Marienbad L reading light covered with straw marquetry by Ateliers Lison de Caunes is also on display.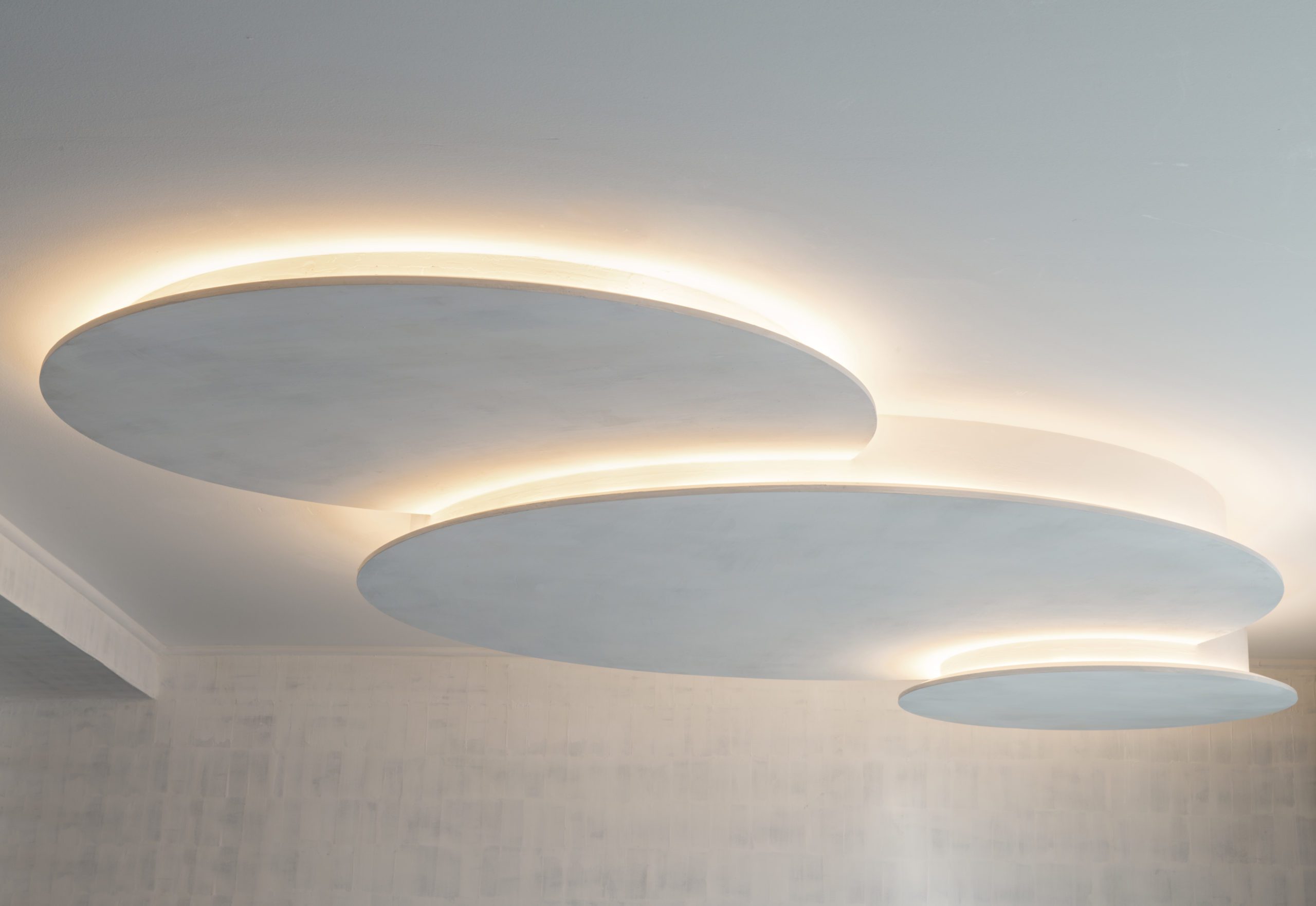 To top it all off, our newest member of the collective, Auberlet et Laurent, created a superb plaster ceiling ornament, composed of three intertwined discs that illuminate the space, creating a hushed atmosphere. This ornament was also patinated by Atelier de Ricou to match the scenography walls.
We thank Nicolas Mathéus for photographing this beautiful display.
Exhibition
Every savoir-faire of the collective