I fell in love with Paris when as a teenager I was watching Audrey Hepburn swan through the ville lumière in the movie "Funny Face".  Over the years I have been so lucky to make many trips to this enchanted city with friends and family.  My trip in late February was the first time I was in Paris by myself with my limited French vocabulary of "Bonjour", "Merci" and "Au Revoir" (which even then I would speak in a whisper so that my Southern accent wouldn't decimate the beauty of the language).
What a magical week it would be. As Audrey said so perfectly, "Paris is always a good idea"!
A beautiful morning at the Musée Jacquemart-André
I start my day off by visiting one of my favorite small museums – the Musée Jacquemart-André. There is a plethora of incredible house museums, museums devoted to an individual artist or a particular period, or style, and I always try to go to one or two of them whenever I am in Paris. I always enjoy my visit to the Jacquemart-André, which is located in the 8th arrondissement on Boulevard Haussmann. The museum was created in the private home of Edouard André and Nélie Jacquemart. It is located in an opulent Belle Epoque mansion that is worth a visit on its own, as it offers a chance to discover not only masterpieces of art but also the inside of one of the finest mansions of the 19th century. Edouard André was from a wealthy French banking family and he started collecting art at a young age. He was such a well-known collector that Napoleon III personally asked him to oversee the fine arts exhibit of the 1867 Exposition Universelle. In 1869, Edouard started building his personal mansion and it took 7 years to make. The house caused a sensation when it was finished as it was built on the newly-constructed Boulevard Haussmann, one of Paris' grand boulevards. In 1872, he hired the artist Nélie Jacquemart to paint his portrait. In a lovely twist of fate, they fell in love, got married and traveled around the world creating one of the greatest private art collections.
I spent the morning wandering through the salons, their private quarters and through the art galleries. I then took some time relaxing in their dining room, which is now a tearoom, and enjoyed a cup of coffee while looking out onto the courtyard and the garden. I started musing about the grand parties that took place here. Apparently, the Picture Gallery, the Grand Salon and the Music Room can be opened up into one large ballroom by removing the walls using a complex hydraulic system. They really thought this out when designing the mansion! They could then host lavish parties filled with 1,000 guests. Oh, how I would love to have been a guest at such an affair. I then visited the Winter Garden with its exotic plant collection and the most spectacular double helix staircase above which two large Venetian frescoes by Tiepolo, magnificently hung. This is a more intimate museum but it is packed with masterpieces. From Italian Renaissance art to still-lifes and landscapes by great artists such as Chardin, Boucher, Canaletto, Botticelli, Rembrandt and Frans Hals. There is also furniture, porcelain, sculptures, tapestries and frescoes. It reminds me a lot of one of my favorite museums in NYC, The Frick Collection. Sadly, Edouard died suddenly at age sixty. Nélie continued collecting and per her wishes, after her death in 1912, the private mansion became a museum open to the public and was inaugurated by the President of France in 1913. After a restorative morning, I then slipped out into the midday sun and headed to meet a friend for lunch.
A lunch date at Le Grand Véfour
Le Grand Véfour was the first grand restaurant in Paris. It opened in 1784, even before the revolution, and is nestled in the corner of the arcades of the Palais-Royal. For over 200 years it has attracted all the big names in French politics and culture, such as Victor Hugo, Colette and Jean Cocteau. In fact, rumor has it that Napoléon proposed to Joséphine while dining here. Most of the tables have brass plaques with the name of a famous diner. My friend and I were seated at Balzac's table. The classic French dishes have such delicate flavors and are created by the star chef Guy Martin but the thing I remember most vividly is the heavenly strawberry and rhubarb dessert. With its early 19th century neoclassical interiors, Le Grand Véfour truly is one of the most beautiful restaurants in Paris. Intricately etched mirrors fill the space and with the gilded décor and the delicate hand-painted panels, the room glistens when the sunlight pours in and reflects all around us.
After saying adieu to my friend, I walk around the Palais-Royal. I always enjoy walking through the arcades with the endless rows of columns. At any time of day, the light streams between the columns and creates the most striking but fleeting patterns that dance at your footsteps. I pass by several shops along the way, including Didier Ludot, the famous vintage haute couture clothing store, as he always has a fashionable window display. I then grab a cup of coffee (yes, I love coffee) at Café Kitsuné and sit out in the garden of the Palais to have a quiet moment before my packed afternoon filled with lots of walking and window shopping and the occasional purchase.
"At any time of day, the light streams between the columns and creates the most striking but fleeting patterns that dance at your footsteps."
A fun afternoon shopping
I then proceed to two of my favorite places I always visit when I am in Paris: Astier de Villatte (173 rue Saint-Honoré in the 1st), is like a cabinet of curiosities with their sought-after line of beautiful white ceramic pieces. They are a contemporary ceramics company but some of their shapes date from the 18th century. It is a wonderful combination of functionality and ancient beauty. Each piece is made by hand in their workshop in Paris. Even though the circles on a cup might not be perfect and can be a bit out of proportion, this imperfection shows that you will never get two pieces that are the same and each is unique in itself. Their signature white glaze has a slightly darker tone and you can see bits of the clay peeking through. There is a certain charm to their pieces as if they were passed down to you from your quirky but elegant great-aunt or you would find them in a still-life painting. The owners wanted their ceramics to be made in Paris as the city is a constant source of inspiration. They believe that a part of Paris is a dream and can be like a film or theater set and they are creating these fantasy pieces for these sets. In the shop, one can feel the remnants of the past as it is housed in an 18th century silversmithy where, apparently, Napoléon once visited (I seem to be following in his footsteps today).
After spending 20 minutes picking out a few pieces to buy (again, no piece is alike so you really take time thinking about which coffee cup or egg cup to buy as they are all slightly different), I walk down a short hallway and enter a back room. It feels like a secret chamber because the white ceramic pieces now burst with color with a collection done by the American découpage artist John Derian. Flowers, animals, seashells – the natural world is seen on plates, cups and vases. I am so happy to see this collaboration as John Derian has a shop in NYC that I visit as often as I can. His place is a destination for bohemian-chic shopping especially at Christmastime with hundreds of ornaments filling the store. It happens to be located a block away from our Par Excellence showroom at 6 East 2nd Street. And lucky for us New Yorkers, at this shop he sells pieces from Astier de Villatte (both his collection and the white ceramic pieces).
I then walk two blocks to visit Maison Sarah Lavoine at 9 rue Saint-Roch. Sarah is an interior designer and several years ago she opened this shop to sell items that are made in France by quality craftsmen. From furniture, tableware, stationery, decorative objects to even clothes I always find something to take home. The shop itself feels like walking into your cool French friend's apartment with everything so perfectly arranged. Sarah has a line of tableware, stationery and fabrics with a bold sense of color combinations that I love (think teal with black). These bold color combos make you feel like you are spending summer eating outside in the countryside or by the sea.
Tableware at Maison Sarah Lavoine
I then head a block over to the Tuileries and find a park bench to sit and rest before heading back to the Left Bank. I love the act of people watching in Paris. Either sitting in one of the many beautiful gardens dotting the city or whiling away time sitting outside a café somehow time seems to stand still and you get lost in your thoughts as you watch the flâneurs stroll past. Getting my second wind of the day, I cross the Seine and head back into the 7th. I am walking down rue de Varenne and notice a door to a building is open and I happen to glance in. It revealed the most beautiful entry way with a purple door (my favorite) that led to a courtyard surrounded by a group of lovely buildings. I love these enchanting surprises when you find something wonderful hidden behind a door. I continue on down the street and then I do a double take and have to stop. What I thought was a jewelry store was in fact a chocolate shop. Jacques Genin (27 rue de Varenne) is famous for its caramels, pâte de fruits and exquisite chocolates and with its pristine futuristic laboratory-like shop it makes one stop and take notice.
Looking through the window at Jacques Genin chocolate shop
Unfortunately, I was running a bit late and couldn't pop inside for a taste as I had something more urgent to buy – shoes! My chic French friend recommended Chatelles at 94 rue du Bac. It is a Parisian brand of slippers (flats, loafers, however you want to call them. I call them comfortable) that you can customize with color and fabric of the shoe to the tassels, initials and pompoms to accessorize the shoe to make it unique and your own. Inspired by English history, designed in Paris and made by hand using the best Italian leather in a workshop in Portugal. To add something extra secret, a Victor Hugo quote is engraved on the insole, "I cannot live…Far away from you any longer". I can't live without these shoes as they get me comfortably around the big cities. The hard part was what to pick – camo fabric or black leather? Tassel or initial? Hmmm….
A selection of shoes at Chatelles
A dinner filled with the most amazing desserts
After dropping off a few small shopping parcels at my hotel, I jump in an Uber to meet a friend for dinner at La Poule au Pot (9 rue Vauvilliers, 1st arr.). What a treat I was in for. The small restaurant has a 1950s throwback feel with floral wallpaper, lace curtains and pink tablecloths. But don't let that fool you as it turns out to be more like a "Haute Bistro". The restaurant has been around for over 80 years but it was recently re-imagined by the new chef, Jean-Francois Piège. He is another star chef who used to be the head chef at the restaurant at the Hôtel de Crillon and now owns several restaurants around the city. This one is his favorite and he happened to be there that night cooking up a feast. It is traditional French cuisine but done in an old school way. All of the French classics were on the menu. I even had an omelet for dinner. Nothing beats a French omelet. Throughout our meal I kept seeing the waitress walking around holding a large glass baking dish and she would scoop out the most amazing looking dessert periodically to guests who all gleefully accepted. I couldn't wait to try it but when the dessert menu arrived, I could not find it. I asked about it and as it turns out, it is their famous crème caramel that comes with your coffee order. Needless to say, I had two coffees that night. Absolutely delicious! It is a profoundly French restaurant full of Parisians tightly packed elbow to elbow but enjoying every moment of being there in the most convivial atmosphere. To top it off, I was fan geeking all night long as the French actor, Vincent Lindon, was sitting with a group of friends a few tables away. Oh, and they were playing 70s and 80s pop music. I was hooked.
After leaving the restaurant we decided to head to Le Meurice Hôtel for a night cap but I had ulterior motives as I wanted to try a special dessert (don't judge – I am in France). Cédric Grolet is a genius pastry chef (he was named the World's Best Pastry Chef in 2018). His desserts are something you have to see to believe. We settle into the leather chairs at the bar and I immediately order the lime dessert. When it arrived, I couldn't believe my eyes, there was a lime in front of me, or was there? I used my spoon to break it in half, and deliciousness oozed out. Cédric reconstructed the lime out of the essence of the fruit. He is known for these legendary trompe-l'oeil sculpted fruit. He has 1.6 million followers on Instagram so that should give you a hint on how masterful his work is. The taste is pure essence. As Cedric so aptly says, "Beauty brings them in, but taste brings them back". I will definitely be back!
As I say goodnight to my friend and wait for my Uber to arrive, I notice the shimmering lights all around me as I look into the window of the Le Meurice and then across the street to the Tuileries. It reminds me of my visit with Etienne yesterday at the Ozone atelier. Paris is always so beautifully lit as if a theatrical lighting expert worked his magic.
To be continued … à suivre….et à bientôt!
📸  by Jennifer Gyr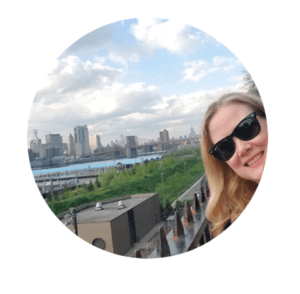 Jennifer Gyr is a Creative Consultant at Par Excellence. After obtaining a degree in Art History and Photography, she was a Helena Rubenstein Intern at MoMA in NYC and she completed the "Works of Art" course at Sotheby's in London. She then worked for several years at the photography gallery Hamiltons Gallery in London and at Hyperion Press and Keith de Lellis Gallery in NYC. She was a private photography dealer for many years and served as an archivist and curator of a private photography collection in NYC. She also archived the estate of the photographer Horst P. Horst. She has curated several exhibitions and consulted on numerous photo books and exhibitions including with The National Portrait Gallery in London. When not seeking her next travel inspiration she lives in Brooklyn with her Swiss husband.