I fell in love with Paris when as a teenager I was watching Audrey Hepburn swan through the ville lumière in the movie "Funny Face".  Over the years I have been so lucky to make many trips to this enchanted city with friends and family.  My trip in late February was the first time I was in Paris by myself with my limited French vocabulary of "Bonjour", "Merci" and "Au Revoir" (which even then I would speak in a whisper so that my Southern accent wouldn't decimate the beauty of the language).
What a magical week it would be. As Audrey said so perfectly, "Paris is always a good idea"!
I am staying on the Left Bank in the 7th arrondissement, one of my most favorite areas of Paris. I picked my hotel, Le Saint, as it is right on the edge of the Carre Rive Gauche which is only a few blocks wide and you can walk everywhere as it is so centrally located. Today I am meeting friends for a gallery tour of the area. I quickly have a coffee downstairs in the breakfast room of the hotel, and I look out the window as Parisians walk by starting their day. It seems like no one is ever late for an appointment here as the pace can be quick but is never hurried. In NYC, we always seem to be running down the sidewalks, always somewhere we need to be in a haste. It is one of those brisk February mornings, and I notice how everyone has their scarves tied in such different and elegant ways. From the young student walking to class to the businessman heading to a meeting, the scarves are wrapped around their necks like sculptures, giving them an effortless chic. Whenever I wear a scarf, it ends up looking like it blew through the wind and landed on me haphazardly.
My hotel is located on Rue du Pre aux Clercs, which translates to "The Meadow of the Clerics". Apparently in Medieval times, this area was a large meadow and was the site of an old dueling ground. If these grounds could talk… On the way to meet my friends, I stop in a small shop around the corner. What I thought would be a small tabac (the French version of our own corner deli) is instead like going through Alice in Wonderland's looking glass. One can buy shampoo there, but also wine, cheese, baguettes and the most decadent looking desserts. It gives a whole new meaning to "I am just popping to the corner shop for some milk" (with dessert on the side for good measure).
I then walk one block further and turn the corner onto Rue de Verneuil and see the most glorious shot of color on a dreamy Left Bank street: A "graffitied house" stops me dead in my tracks. As I walk closer to the front door, I see a sign by the bell saying "Gainsbourg". This was Serge Gainsbourg's house! The celebrated French singer and icon moved in here in 1969 with his beloved muse Jane Birkin (she would eventually move out later). He lived there until he died in the house in 1991. Its outer wall is an ever-evolving tribute in graffiti and art. His daughter, Charlotte Gainsbourg, has left everything intact inside, just as it was when her father died. Even the butts of his favorite Gitanes cigarettes are still in the ashtray by the piano where he composed many of his famous songs. Serge had all the walls and ceilings of the interior painted black to give him a calming and cocoon like feel. He lived all day with the lights on, so day to night was a blur. Although he was a celebrated musician, he aspired to be a painter. It is fitting that his home's exterior is a painted homage to him, a living memorial.
I arrive at my friends' gallery a few minutes late, breathless from my recent discovery. In Paris there is always a magical discovery to be made. My lovely friends Jean-Louis and Aude Herledan own the beautiful 1831 Art Gallery. Aude is a painter and sculptor and I was so pleased to finally see her work in person. After a delicious lunch at a local bistro (with wine of course), we bid adieu to Aude, and Jean-Louis and I set off on an afternoon tour of the neighborhood's arts and antiques galleries. Jean-Louis is the President of Carre Rive Gauche, an organization representing over 100 arts and antiques galleries located in the heart of the 7th arrondissement. This arts district forms the perfect square as it is bordered by Quai Voltaire, Rue des Saints-Peres, Rue de l'Universite and Rue de Poitiers. It is next door to the Musee d'Orsay and right across the River Seine from The Louvre.  As Thomas Jefferson so aptly stated: "A walk about Paris will provide lessons in history, beauty and in the point of life". I had the perfect tour guide to see about 7,000 years of decorative arts within a few small blocks. I must mention that during the tour I was so caught up in meeting all of the dealers and hearing about their gallery and looking at top pieces that I didn't take a single photo. I was definitely "living in the moment". All of the photos here were taken later when the galleries were closed and I took photos of the storefronts.
"A walk about Paris will provide lessons in history, beauty and in the point of life" – Thomas Jefferson
In the course of about 4 hours, we visited around 20 galleries and I could have spent several days more immersing myself in all of them. I saw exceptional antique French clocks from the Louis XIV-Louis XVI periods at La Pendulerie, ceramics from the 17th and 18th centuries at JM Bealu & Fils, paintings by Madeline Grenier at Galerie Antoine Villeneuve, furniture and objets d'art from the 17th-19th centuries at Philippe Vichot, antiques and decorative arts from 1890-1970 at Galerie Lafon-Vosseler and marine and science objects, canes and curiosities at Galerie Delalande. At Gabrielle Laroche they show furniture and sculpture from the Middle Ages, Renaissance and the 17th century. I was so inspired to see up close a French Renaissance cabinet with perspective carving. It brought back my days of being an art history student and learning about perspective in art and to see a fine example from that time period was a revelation. After viewing the museum quality European paintings from the 16th-19th centuries at F. Baulme Fine Arts, Monsieur Baulme brought me downstairs to the basement of his gallery on the Quai Voltaire and showed me a secret door hidden behind a curtain. The door led to a passageway where in the old days one could bring their small boat from the Seine and dock inside the basement area. That was such a wonderful surprise! Next door to the gallery we passed Magasin Sennelier. It is a famous art supply store that opened in this spot in 1887. They sold art supplies to artists such as Cezanne, Degas, Gauguin, Pissarro, Soutine, Modigliani, Kandinsky, Bonnard, Picasso and Karl Lagerfeld among others. The colors they sold were once hand-milled behind the store in a workshop and they even invented several colors including Coral Pink, Cinnabar Green, Helios Red and Chinese Orange. David Hockney used the colors Helios Red and Chinese Orange in his "Grand Canyon" (1998). It is still a much beloved store today. As Jean-Louis and I made our way down the Quai Voltaire at the end of a very inspiring day, we reflected on how wonderful this area of Paris is with its rich artistic heritage. It has long been a haven for all types of artists to live and work such as Juliette Recamier, Charles Baudelaire, Amedeo Modigliani, Alexandre Dumas, Jean Auguste Ingres, Max Ernst, Oscar Wilde and Serge Gainsbourg. They all imbue the spirit of the neighborhood.
"I was so inspired to see up close a French Renaissance cabinet with perspective carving"
With Juliette Recamier in mind, I head off to meet my friend Maik at the nearby restaurant Le Recamier. The restaurant is tucked away on a pedestrian only side street in the heart of St Germain. Only once we settled into our seats and I looked at the menu did I realize why this place is such a beloved Parisian institution. The entire menu was full of souffles! Ok, there might have been a few salads and a meat dish but I quickly realized we could eat an entire souffle meal with both savory and sweet choices. For our main course, we shared a delectable lobster souffle and a mushroom souffle. Sharing is highly recommended as you must taste each flavor. The souffles were like airy clouds and both the lobster and mushroom felt light and creamy. For dessert I couldn't wait to try the caramel salted butter souffle and then Maik's choice arrived. A Grand Marnier souffle with an entire bottle of Grand Marnier placed on the table to be able to pour the liqueur over the souffle yourself with no limits (and the bottle was not taken away for some time). Needless to say, we lingered over these treats a long time. It was the perfect way to end this lovely day.
To be continued … à suivre….et à bientôt!
📸  by Jennifer Gyr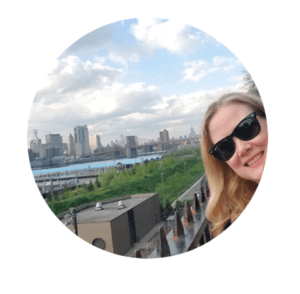 Jennifer Gyr is a Creative Consultant at Par Excellence. After obtaining a degree in Art History and Photography, she was a Helena Rubenstein Intern at MoMA in NYC and she completed the graduate "Works of Art" course at Sotheby's in London. She then worked for several years at the photography gallery Hamiltons Gallery in London and at Hyperion Press and Keith de Lellis Gallery in NYC. She was a private photography dealer for many years and served as an archivist and curator of a private photography collection in NYC. She also archived the estate of the photographer Horst P. Horst. She has curated several exhibitions and consulted on numerous photo books and exhibitions including with The National Portrait Gallery in London. When not seeking her next travel inspiration she lives in Brooklyn with her Swiss husband.