I fell in love with Paris when as a teenager I was watching Audrey Hepburn swan through the ville lumière in the movie "Funny Face".  Over the years I have been so lucky to make many trips to this enchanted city with friends and family.  My trip in late February was the first time I was in Paris by myself with my limited French vocabulary of "Bonjour", "Merci" and "Au Revoir" (which even then I would speak in a whisper so that my Southern accent wouldn't decimate the beauty of the language).
What a magical week it would be.  As Audrey said so perfectly, "Paris is always a good idea"!
Day 1
After dropping off my bags at my hotel, I went straight to the Fondation Louis Vuitton in the Bois de Boulogne to see the exhibition, "Charlotte Perriand: Inventing a New World". Charlotte Perriand (1903-1999) was one of the top French architects and designers of the 20th century and was a pioneer of modernity. The exhibition spanned seven decades of her packed career and practically filled every floor of the fondation. I was in for a treat.  In her work she wanted to create functional living spaces in the belief that better design helps in creating a better society. She conceived rooms for the "art of living".
From left to right: A young Charlotte Perriand, The Fondation Louis Vuitton designed by Architect Frank Gehry in 2014
From left to right
Picture 1: Charlotte Perriand's iconic tubular chaise longue designed together with Le Corbusier (she was in her 20s at the time!)
Picture 2: A "side by side" chaise longue (one piece of furniture). This would be perfect for our post-pandemic world as you recline in opposite directions. Makes one think of how furniture will be reconfigured in our new way of living after the virus.
Picture 3: Beautiful installation with color and light.  A wonderful example of how lighting is so important in design and can be realized in a creative way.
She renovated this apartment when she moved in and she took design cues from Charlotte and had the wooden kitchen table made at a lower height than normal so that the chairs could be used as dining chairs (while another one was used as a living room chair). She also incorporated leather pulls on her cabinets to mimic the leather on the chairs. I love how she blended ideas of mid-century furniture into her contemporary surroundings. A note for those trying to find space – her small freezer is located underneath the dining table inside the wall.
The design surprises kept coming. As a New Yorker always in need of space, I have constant dreams of "finding" an extra room in my apartment that I never knew existed.  Well, Maïk found her "secret" room!!  During her renovation, the workers were going to install a microwave into the kitchen wall. Maïk happened to be there when they cut the opening out and she put her hand (holding her iPhone) into the opening and took some photos and voilà! There was an amazing space behind the wall with original wooden beams.  It turns out that this area was part of the ornamental sculptural elements on the outside of her apartment building. The beams were in good condition and she only had to put in new flooring and insulate and build new walls. Now she has a cozy 2nd bedroom.
They literally had to kick me out of the museum as they were closing.  I then headed to meet a friend at her apartment in the 8th for a glass of champagne.  Maïk Bouchayer is a real estate agent with a keen eye for design so I was so looking forward to seeing her apartment for the first time.  As I entered her 7th floor apartment, I stopped dead in my tracks when I saw the light pouring into the windows, and just beyond was a spectacular view of the Eiffel Tower. My first thought was, "do you need a roommate?". I then looked to my left and couldn't believe my eyes. Right in front of me were four Charlotte Perriand chairs!  The design gods were smiling. Maïk bought them years ago and they have moved with her to each apartment she has lived in.
To top off such an inspiring visit, we stepped out into her balcony for that glass of champagne and saw this magical panorama of Paris. A perfect way to end my first day.
To be continued … à suivre….et à bientôt!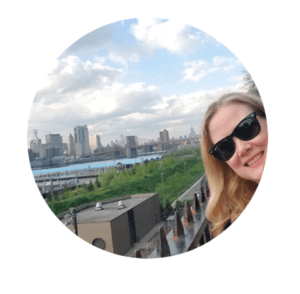 Jennifer Gyr is a Creative Consultant at Par Excellence. After obtaining a degree in Art History and Photography, she was a Helena Rubenstein Intern at MoMA in NYC and she completed the "Works of Art" course at Sotheby's in London. She then worked for several years at the photography gallery Hamiltons Gallery in London and at Hyperion Press and Keith de Lellis Gallery in NYC. She was a private photography dealer for many years and served as an archivist and curator of a private photography collection in NYC. She also archived the estate of the photographer Horst P. Horst. She has curated several exhibitions and consulted on numerous photo books and exhibitions including with The National Portrait Gallery in London. When not seeking her next travel inspiration she lives in Brooklyn with her Swiss husband.